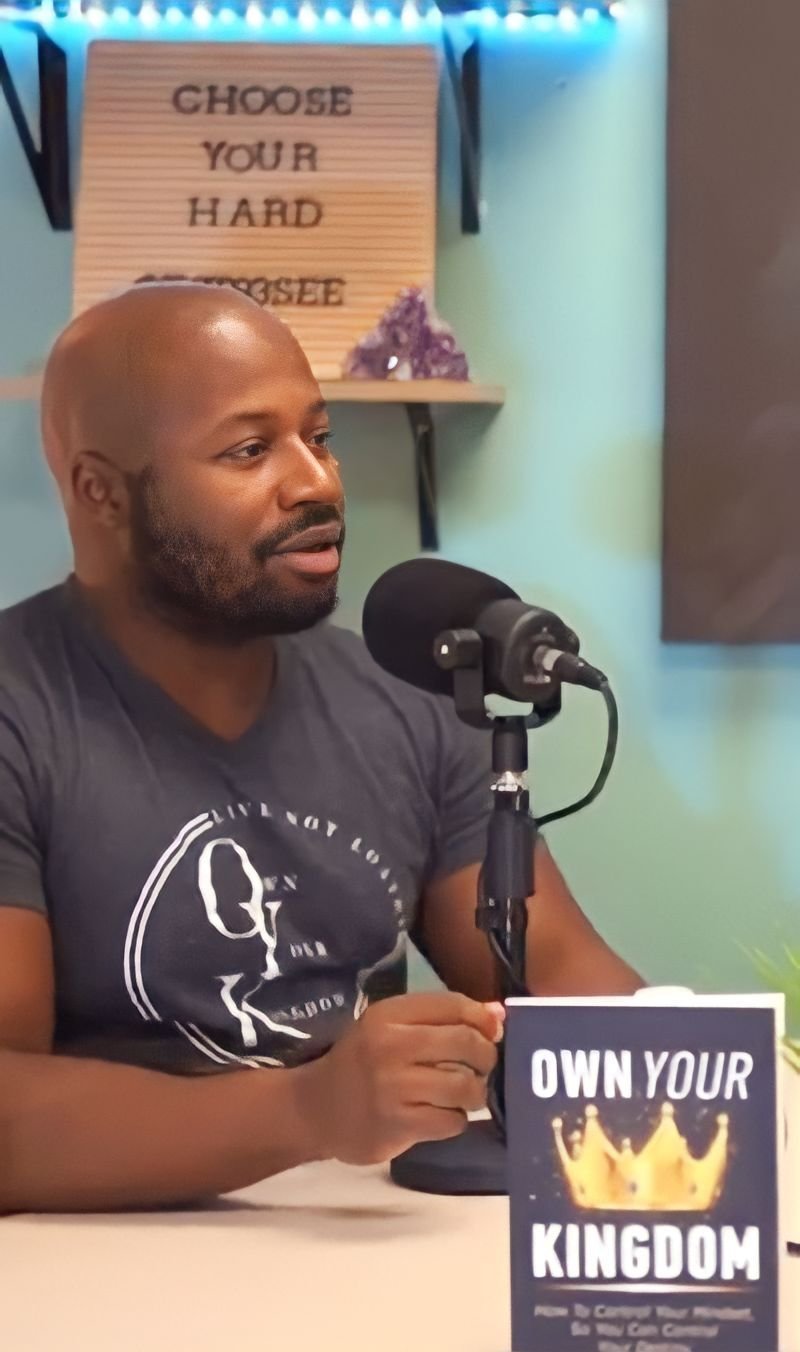 Book Jevon To Speak

At Your Next Event
A Life Dedicated To Helping Business Leaders And Owners Increase Clarity, Confidence, And Cashflow So They Have More Time To Focus On What Matters Most To Them.
Jevon Wooden is a dynamic keynote speaker who empowers individuals and businesses to improve their productivity, leadership, and communication. With his exceptional track record and diverse experiences, Jevon possesses a rare gift to inspire, uplift, and motivate his audiences.
He has been honored with a Bronze Star for his heroic acts during his service in Afghanistan. He has overcome significant challenges, including facing seven years of imprisonment as a teenager. Despite these obstacles, he has achieved remarkable success as an author and consultant, and now dedicates himself to guiding others through seasons of change and uncertainty.
Jevon's mission is to help others discover their true potential, define success on their own terms, and pursue their greatness despite seemingly insurmountable challenges.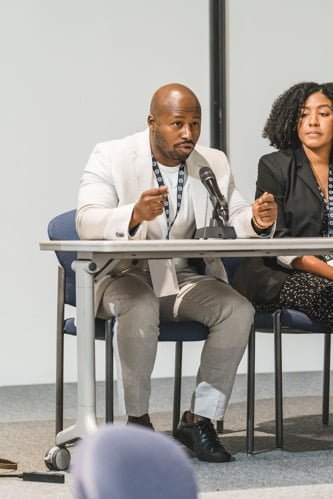 Unleashing The Power Of Narrative To

Inspire and Influence
Leadership is about more than just having technical skills and strategic thinking. Influential leaders must connect emotionally with their teams and tap into their values and aspirations.
By following Jevon's five-step framework, leaders can create a culture of camaraderie, improve productivity and retention, and boost their organization's bottom line through the power of storytelling.
Learning Objectives: 
Understand why it's beneficial for leaders to connect with their team's emotions, values, and aspirations
Learn specific steps for creating and sharing stories that build trust, respect, and collaboration
Get practical tips for using storytelling to connect with team members on a deeper level
How To Go From

Distress To Success!
In this inspiring program, Jevon shares the pivotal events in his life that sparked a 180-degree change to demonstrate how positive self-perception and an abundant mindset reinforce one's personal and professional goals.
Through lively discussion, Jevon leads the audience on a journey to discover what truly drives them, their sticking points, and the path to happiness and productivity. Jevon's interactive delivery will leave the audience with immediate steps to move them forward in growth at work and home.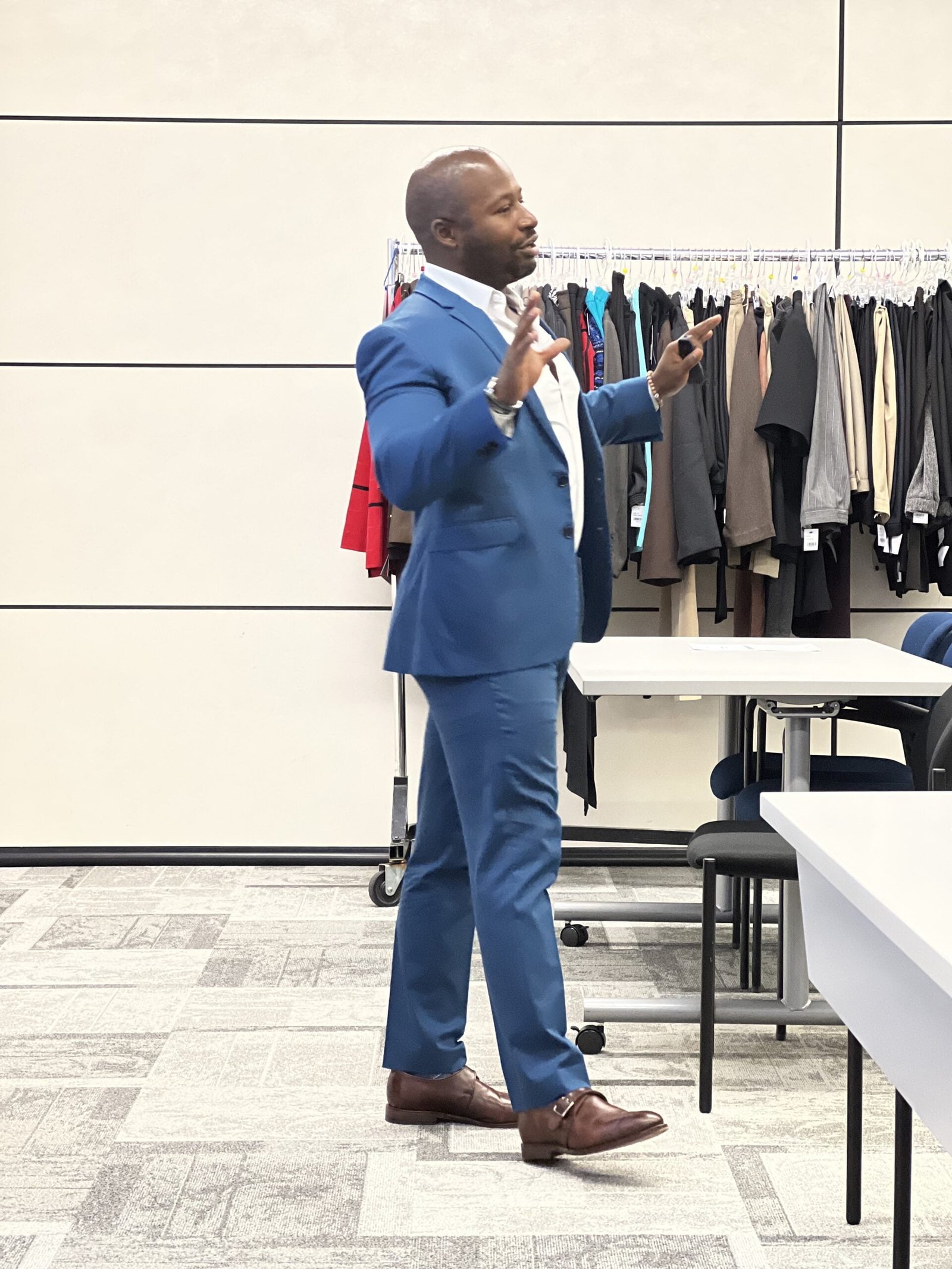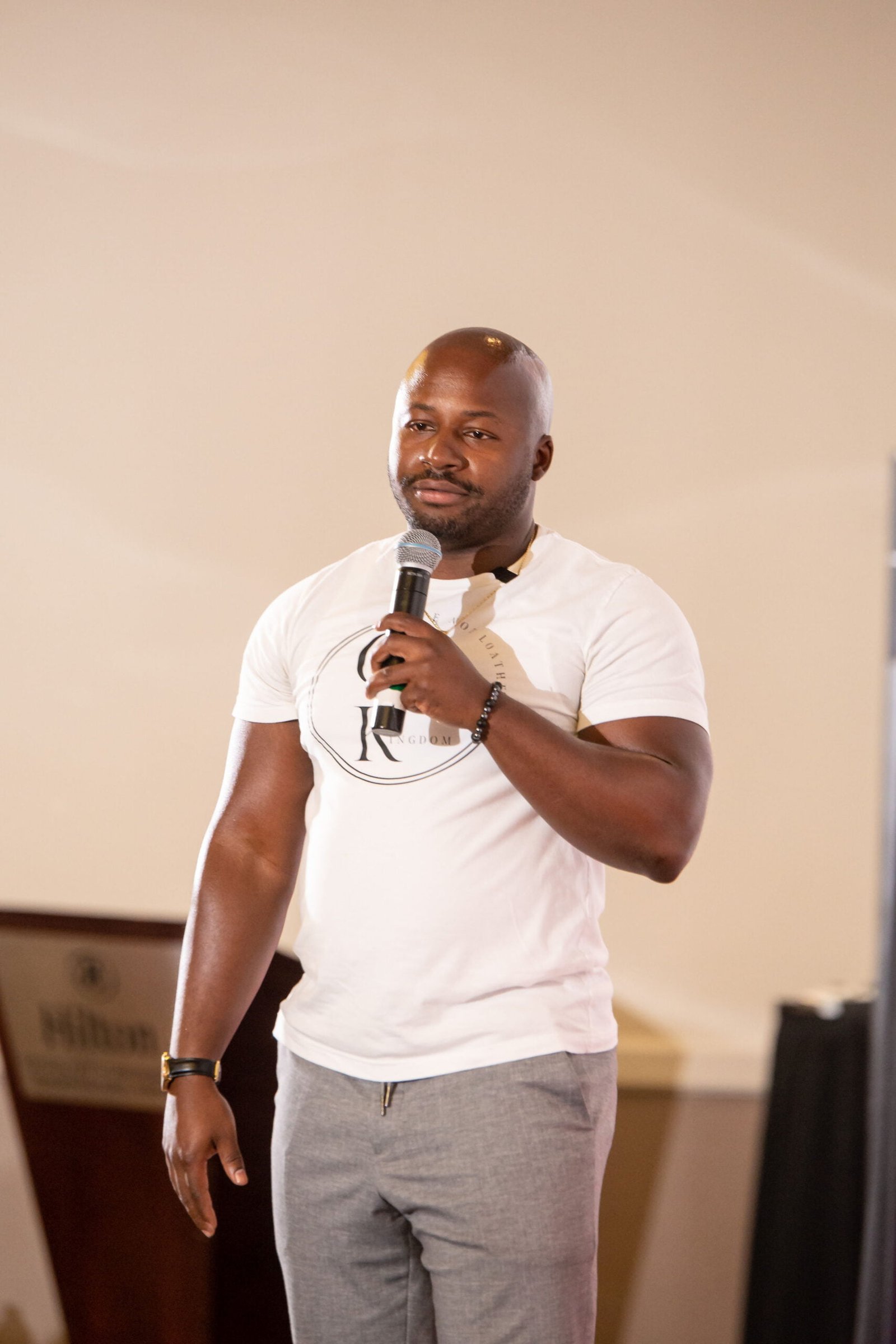 The 5Y Framework:

How To Grow And Scale

Your Business Without Burning Out
In this insightful and comprehensive  speech, Jevon delves into the core question that defines success for leaders and entrepreneurs: "What results matter?" Drawing on his rich expertise, Wooden identifies and elucidates the five essential "Y's" — Yardstick, Yield, Yare, Yoga, and Yearn. He provides a multi-dimensional exploration of how organizations can enhance revenue, customer satisfaction, employee engagement, market share, and profitability. Practical recommendations are offered, covering a vast array of strategies from optimizing pricing to fostering a positive company culture, all aimed at leading businesses to sustainable growth and success.
The speech goes beyond conventional wisdom, offering a detailed roadmap to creating raving brand fans and achieving organizational flexibility and strength. Wooden's approach emphasizes the importance of people, technology, and processes in realizing business objectives while highlighting the significance of creating strong emotional connections with customers. This speech is a potent blend of strategy and inspiration, providing listeners with the tools to understand their key success metrics and act on them with clarity and conviction. It's a must-hear for anyone looking to scale their business or sharpen their leadership skills.
Format: 45-60 minute keynote or workshop
This program is perfect for:
The audience will leave with:
Understanding and Optimization of Key Success Metrics: The speech emphasizes the importance of not just recognizing but optimizing crucial success metrics. It identifies five areas that matter: revenue, customer satisfaction, employee engagement, market share, and profitability. Each of these is broken down into actionable strategies that businesses can employ to enhance performance in these key areas.

Comprehensive Approach to Achieving Goals: Jevon illustrates that achieving business success requires a well-rounded approach that involves examining people, technology, and processes. Through the concepts of Yardstick, Yield, Yare, Yoga, and Yearn, he outlines how to invest in employee development, utilize technology effectively, streamline processes, increase flexibility, and create strong emotional connections with customers. This multifaceted approach is essential for sustainable growth and scalability.

Focus on Customer Connection and Brand Identity: The speech highlights the importance of going beyond just offering quality products or services. Building a raving fan base involves creating strong emotional connections with customers and providing exceptional service. Wooden underscores the significance of a cohesive brand identity, messaging, and reputation in building consumer trust and loyalty. He offers insights into how these elements combine to transform customers into enthusiastic brand evangelists.
Thanks for the guidance and motivation. Learning to understand what's truly important in life and work and focusing on those items will definitely better guide me. Even when you feel your on the right path opening my eyes and ears to others can do all the good and be very helpful. Thanks Jevon for helping us. Definitely will be attending other events of yours!
Mike Lopez
Co-Founder of Endvr Active Community
Jevon has an uncanny ability to create a dynamic atmosphere for learning and community building. If you need a speaker, you have to live the experience of a Jevon Wooden presentation. The way he grabs the attention of an audience is incredible and the content is always relatable and applicable to the intended audience.
Lily Baez
Community Manager for Verizon Small Business Digital Ready
Jevon is a top notch performance coach. The information he presented was very informative and inspiring. His energy and enthusiasm is contagious.
LaGaydra Murphy
Veteran Outreach Manager at Dress for Success Houston
Jevon is a passionate and authentic speaker. He has an ability to immediately connect with others and creates a feeling that you have known him forever. I met Jevon a couple of months ago and have been inspired by his enthusiasm, drive, and professionalism. Thank you, Jevon, for delivering an outstanding presentation to the ICF Texas Chapters. We appreciate you sharing your expertise and look forward to continuing to partner!
Robin Christian
President, ICF Houston Chapter
Jevon delivered a powerful and inspiring keynote address for parents and guardians that were enrolled in a trailblazing technology training initiative. His message of diversity in the tech space is one that is sorely needed, and was well received by this cohort and the officials on hand. Jevon has a taken for speaking and I would not hesitate to recommend him to anybody or any organization looking for a strong, energetic, and thoughtful speaker.
Kyle Goldberg
Senior Manager, CompTIA
Jevon is an exceptional communicator and motivator. His genuine enthusiasm and passion for his work are contagious, and it is evident that he truly care about the success and well-being of his clients. Working with him has been a transformative experience, and I am grateful for the positive impact he's have had on me, and my team. He is a true professional and an asset to anyone fortunate enough to work with him.
Lisa Koenigsberg
Director of Product, Chief Technology Office @ Department of Veterans Affairs